Back in late March, one-way and multi-carrier awards became bookable online and via the phone for Alaska, American, British Airways, and Delta flights. The change allowed for one-way AA and Alaska awards for half the cost of roundtrip flights as well as combined partner and class awards on roundtrip award flights (Delta priced at half the price when included in a roundtrip itinerary but one-way DL awards were still priced at the full r/t price). At the time, I received direct confirmation from Alaska Airline's online team that online one-way partner availability for Mileage Plan members would be expanded to include additional partners in "late spring"…and it seems that late spring has arrived! Unfortunately, their team didn't follow-up with an update, but Gary posted about the positive changes earlier this week.
The big question on everyone's mind was when would Alaskan's numerous international partners (Cathay Pacific, Emirates, Qantas, LAN, Air France, KLM, and Korean) be included in the one-way pricing and multi partner awards. As View from the Wing mentions, the Alaska Airlines website now allows for searching on the following additional partners: Aeromexico, Air France, Air Pacific, Emirates, KLM, PenAir, and Qantas. Better yet, it appears that one-ways book at half the price of roundtrips for all partners besides Delta (including Emirates and Qantas)! This surely cements Alaska's site (and mileage currency) as one of the most rewarding in the industry.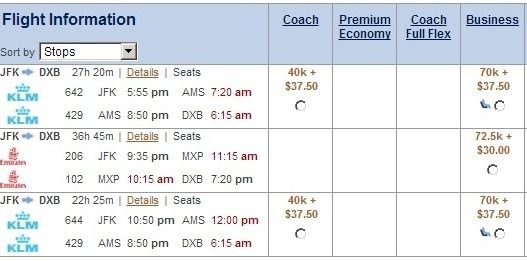 The responses below are not provided or commissioned by the bank advertiser. Responses have not been reviewed, approved or otherwise endorsed by the bank advertiser. It is not the bank advertiser's responsibility to ensure all posts and/or questions are answered.